Have you ever seen the movie of SCENT OF A WOMAN? Do you get amazed by the classic tango scene? The colonel, though can not see, could give a general and correct description of a lady just based on the perfume she wears!
This is exactly what the saying goes, the perfume one uses is an expression of one's disposition and taste.
And the same applies to car air fresheners.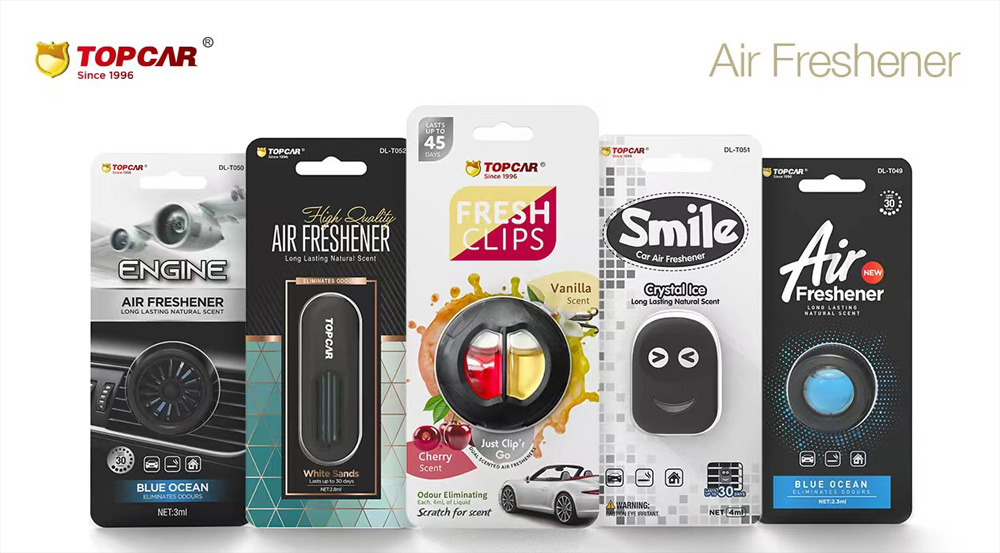 Then, it becomes a frequently asked question-how to choose a signature car air freshener? Below are some suggestions from TOPCAR air freshener:
For the young generation, who likes adventure, changing and free styles, may choose scents like ocean, floral, Citrus and fruity. These kinds of scents convey an air of vigorous, passionate, and freshening. No need luxury, no need premium quality, pick one from a fair-price shops. Be away from those strong and tangy smells, it expresses sort of poor taste.
how to choose a signature car air fresheners
For the successful business people, noble, elegant, elite, high-end are the words they are related to. Ordinary car air fresheners is not capable to convey their auras.
Some scents like, musk, woody, amber, rose are the symbols of elite and reliable. would be much better choices. Do not be attracted by novelty designs. Take some classic and noble designs from Mapleland phantom series.
For the ordinary daily use, there are much more choices from the market. TOPCAR air freshener is not a bad choice, since it includes all kinds of air fresheners, like vent, gel, membrane, paper air fresheners. For more information, please contact zj@jilaoda.com or visit website www.jeeboss.com.